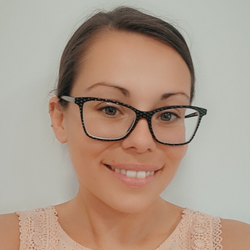 Meet Liz Shaw…
Liz has previously worked with us at Active Pathways as a Recovery Support worker at The Hamptons, our long term complex care service for men in Preston. After she decided to move on several years ago, she spent her time gaining experience in more senior roles within the same sector, completing various training programmes and learning the skills required to be a great manager, before eventually bringing all of that experience back to us at Active Pathways to re-join us as a Registered Manager!
What made you leave and what did you go on to do afterwards?
While there's always a myriad of reasons why someone would choose to leave a role and pursue other avenues, Liz is clear that she never wanted to leave the Mental Health sector, and actually wanted to focus on progression.
"The only reason I chose to leave Active Pathways was to pursue personal progression into a management role, and now I've been able to achieve that here!"
What made you return to Active Pathways?
At Active Pathways we strive to ensure all of our employees feel valued and supported in everything they want to achieve. Whether that is switching roles completely, progressing in their current role, aiming for a promotion, completing qualifications or balancing their home life with their career.
It's these values that made Liz want to return to Active Pathways earlier this year:
"When I decided to move on from my previous role and I thought about where I wanted to go, I thought about the values that are upheld at Active Pathways, both in terms of staff and of residents"
It wasn't just the company values that caught Liz's eye when considering returning, she had always intended to work in the Mental Health sector, and the company's rapid growth appealed as well
"When I researched Active Pathways, I was really impressed with the company's progression and expansion around residential and supported living"
What do you enjoy most about your role?
Since being back at Active Pathways as a manager, Liz has had chance to rediscover what she loves about working here in general, and more specifically, what she enjoys about her role.
"The three things I enjoy most about my role here are supporting residents in there own person-centred recovery pathway, supporting staff with their own personal progression and the gratification from the people we support"
What are the challenges that you face as a registered manager?
"The role as a registered manager is challenging on a day-to-day basis, general running of the service, oversite of staff team, ensuring staff are compliant with policies and procedures, ensuring the maintenance of up-to-date regulations with CQC and always being prepared for an inspection, ensuring the safety and person-centred support of the service users is being delivered to the highest standards by the team."
And finally, how do you see your role evolving over the next few years?
Over the next few years Liz has ambitions to continue to grow her skillset specifically within the mental health sector, and to progress further in her Active Pathways career.
We can't wait to see what the future holds for Liz as she re-joins the Active Pathways family!
For more information or to make a referral for any of our services, please contact Lisa at Lisa.Mullineux@Active-Pathways.com