Josh
Josh was awarded a Step Up Stand Out award for being patient, understanding and always willing to help others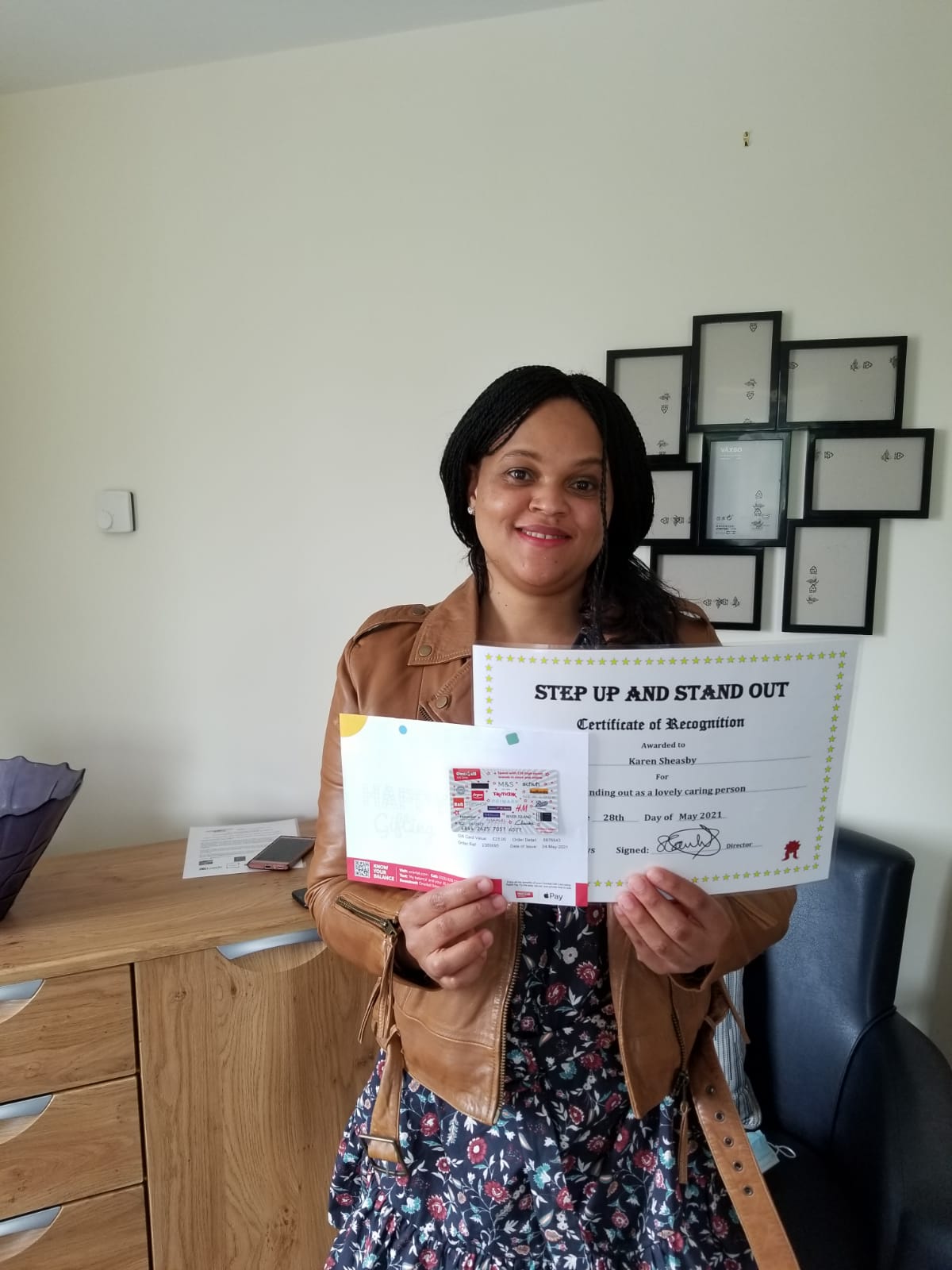 Karen
Karen was awarded a Step Up Stand Out award for being a loving and caring person to residents and the team
Tracy
Tracy was awarded a Step Up Stand Out award for being proactive in encouraging fun activities and getting people involved.
Karen
Coming in early to support a service user being discharged. When presented as being homeless, Karen stayed with them until they had an allocated place.
Karen
Supporting a service users admission to hospital outside her normal shift, showing genuine compassion, care and support throughout a distressing situation
Lucy
Completing extra food safety training so she can work as cook in order to support the kitchen department and staffing.