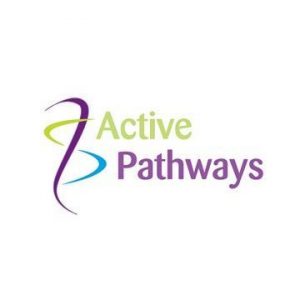 Active Pathways are currently looking for a Registered Mental Health Nurse, RMN, to join a CQC rated Outstanding rehabilitation service within Preston. This is an exciting opportunity for a Registered Nurse to really make a difference to the residents within your care.
As a Mental Health Nurse, RMN, you will be working within a 14 bed inpatient rehabilitation hospital in Preston, Lancashire. This first-class facility provides accommodation for men who experience a complex range of mental health issues and require long term support and treatment within a controlled environment. Our mental health rehabilitation facility accepts detained service users, referred from medium secure, low secure and PICU services as well as those with forensic histories. The unit provides a step down service for men who no longer require a secure or PICU environment
ABOUT US:
Active Pathways Ltd has been operating in Lancashire and Yorkshire, for over 15 years as a Mental Health and Rehabilitation provider, offering support to adults aged 18-65. We are dedicated to delivering recovery-focused Mental Health Services within innovative, creative, and inspiring environments.
ACTIVE PATHWAYS' VISION:
Each service user and member of staff is entitled to, and will have, their own individual and unique pathway designed by them with the support of the organisation to get from their current situation to their desired situation. Each service user is supported to be an expert in their own mental health and each member of staff is supported to be an expert in their own development, with everyone's voice heard, respected and acted upon.
Our Preston service is CQC RATED OUTSTANDING as well as being INVESTORS IN PEOPLE GOLD
EXPERIENCE:
Experience within a Mental Health or Rehabilitation setting
Knowledge on current legislations
Active PIN and RMN qualification
Understanding the importance of delivering a holistic approach to promoting recovery and independence
MAIN RESPONSIBLITIES:
Working seamlessly within the multidisciplinary team
Providing support to the residents with their daily living following support and care plans within the recovery model
Supporting the Registered Manager to ensure the safe daily running of the service
Be a confident role model to the dedicated care team
BENEFITS:
You will be working for a supportive and friendly company
Paid handover
Enrolment into the Company Workplace Pension Scheme
Health Cash Plan Benefits Package
Discounted Gym Membership (through our Health Cash Plan Benefits Package)
Employee Assistance Programme
Access to Blue Light Card Membership
Competitive salary
Additional annual leave for nursing roles
Refer a Friend scheme
DBS is free of charge
Free parking on site
If you are currently looking for a Registered Mental Health, RMN opportunity within an Outstanding service APPLY TODAY!
Active Pathways Ltd is an Equal Opportunity Employer. We respect and seek to empower each individual and support the diverse cultures, perspectives, skills and experiences within our workforce.